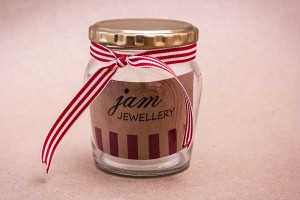 Unique, Quirky and Personalised Handmade South African Jewellery
Jam Jewellery is an expression of love, creativity and a passion for our craft, allowing us to create beautiful pieces with real personality.
WHO ARE WE?
Based in Stellenbosch, South Africa, Jam Jewellery was established in 2013. Born out of a love for design, creativity and beautiful things, we design and manufacture a unique range of custom-made jewellery.  
WHAT INSPIRES US?
We believe inspiration can be found all around us, and draw on personal memories, feelings and experiences, as well as nature, antique items and everyday designs to create our range of quirky, personalised pieces. The love of texture and the unusual combination of materials further fuels our passion for our craft. With metals and materials such as wood, leather and semi-precious stones, our range of ready-to-wear jewellery will suit any style, personality, mood or occasion. We also invite commissions from clients and work closely with them to make their vision come to life – whether it's for a special engagement ring or a bespoke set of earrings.  
WHERE CAN YOU FIND US?
Our quirky range can be found on various online shops, at craft markets and national art festivals, while our engagement rings and private commissions adorn the necks, writs and delicate digits of discerning customers in South Africa and around the globe.
ACHIEVEMENTS, AWARDS & ACCOLADES
In 2009 Jam Jewellery founder Jackie Hahn was awarded the 3rd prize in the Anglo Platinum South Africa National Jewellery Design Competition in the student category. In 2012, we were honoured to exhibit our range in Berlin, Germany along with two other international Jewellery artists.  
Latest Products